Since giving birth to my daughter 3 years ago my body has been on a up and down hill battle from me going small to big to small to big again. Most wouldn't think I'm big but I know my body and this is not the size I should be and sometimes it can get depressing. However just like most people in the world we want to TRY everything to help us with our insecurities. Tiny Tea Detox is one of the many teas I have been trying and I absolutely love this tea (no this is not a sponsored review, I paid for this with my own funds). The one thing I love about this tea is that it does not have crazy side effects; it's soothing and very tasty w/ a hint of honey. However, do not believe that these teas help you lose weight quick because they DO NOT but they do cleanse your body of any toxins and actually help process other foods you eat.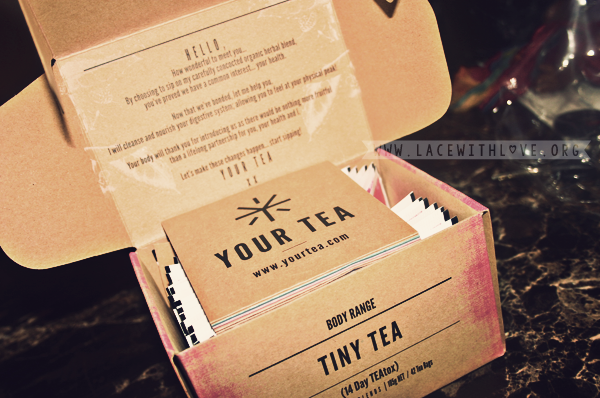 The magical blend of the TinyTea is based upon traditional Chinese Medicine principles with delicately balanced herbs that are designed to nourish and cleanse the digestive system.

In Chinese Medicine, the digestive system is the pivot of health. Nourishing this will allow your body to achieve optimum physical, aesthetic and emotional health.
14 day TinyTea aims to restore your body back to its original health before modern day lifestyles, sugars, fats, stress, inactivity and emotions take a toll on it. –via http://america.yourtea.com/